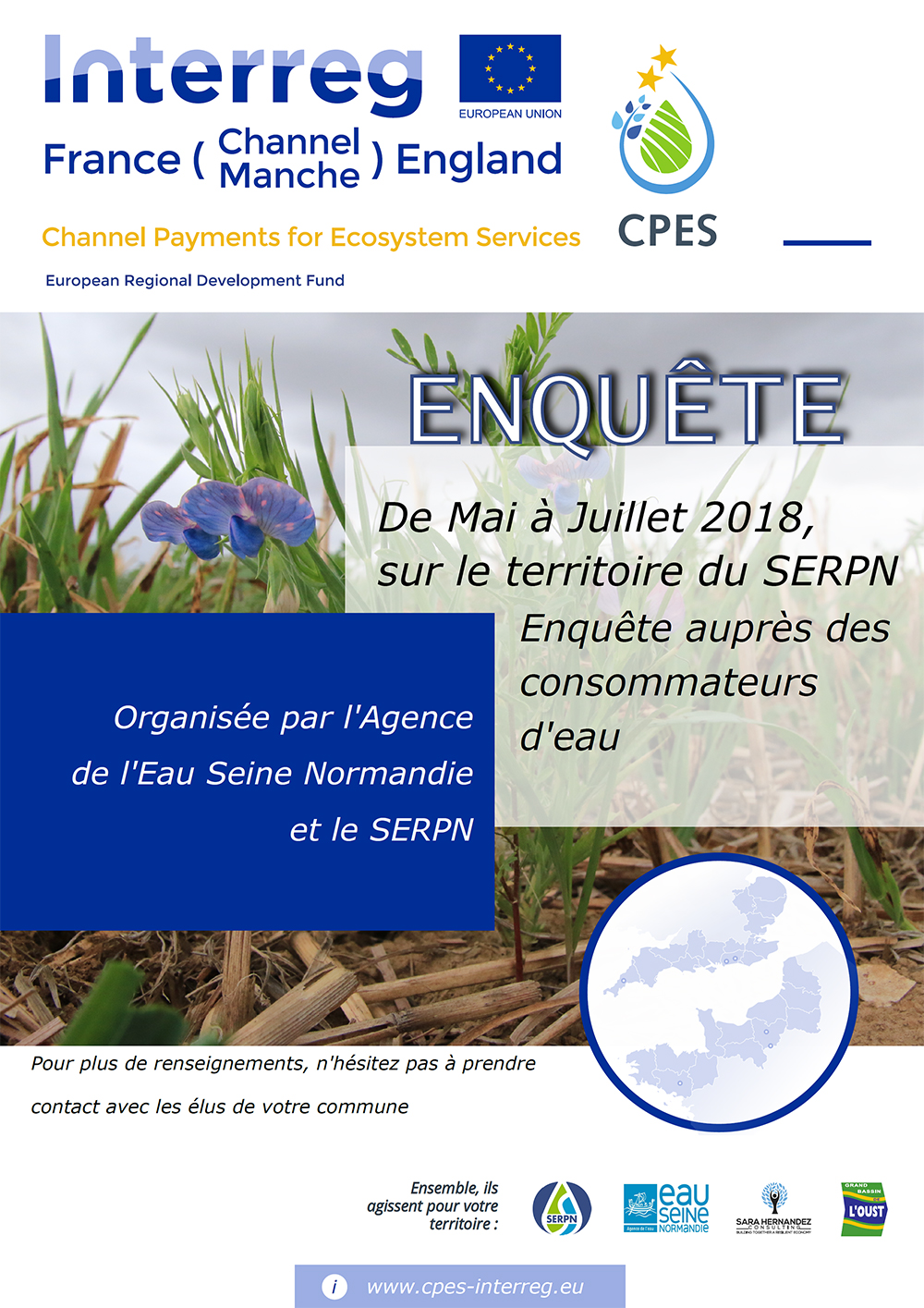 The Syndicat d'Eau du Roumois et du Plateau du Neubourg is launching an investigation that will take place between May and July 2018 aimed at those who consumer water produced by the Syndicate. The objective is to gather consumer opinions on the protection of the water resource: the survey will be disseminated to the whole territory of the Syndicate even if the problem is specific to the sector of Tremblay-Omonville.
Today, the nitrate concentration (49.5 mg / l) at Forrières d'Omonville is just below the quality limit (50 mg / L). The SERPN questions the strategy to be adopted to best protect the water resource. Two major options have been identified; first, the choice to implement a denitrification plant on the territory to treat water, or to carry out preventive actions with solutions currently implemented, but look to incentivise farmers to keep nitrate levels below the quality limit.
Neither of the two options give the assurance of significantly reducing the amount of nitrates in the water (the objective being to return to the threshold of 37.5 mg / L) and they both have a cost for the Syndicate and therefore the users. The SERPN therefore wishes to know the opinion of consumers in order to determine the preference between the two options or establish other possibilities.